This page is the brochure for your selected program. You can view the provided information for this program on this page and click on the available buttons for additional options.
St Andrews, University of
St. Andrews, United Kingdom
(Outgoing Program)
Program Terms:
Academic Year,
Fall,
Spring

Homepage:
Click to visit
Program Sponsor:
University of St Andrews
Program Dates &
Deadlines:
Click here to view
Restrictions:
CU applicants only

The University of St Andrews was founded in 1413 and is the oldest university in Scotland and the third oldest university in the English-speaking world.
600 years old - we were founded before the printing press, before the battle of Agincourt, before the construction of the Forbidden City in Beijing, before the construction of Machu Picchu in Peru, before Columbus arrived in the Americas, and before Joan of Arc waged battle. Once the centre of Scottish political and religious life, St Andrews retains many marvellous mediaeval buildings, juxtaposed with modern cutting-edge Science and Arts facilities.
Location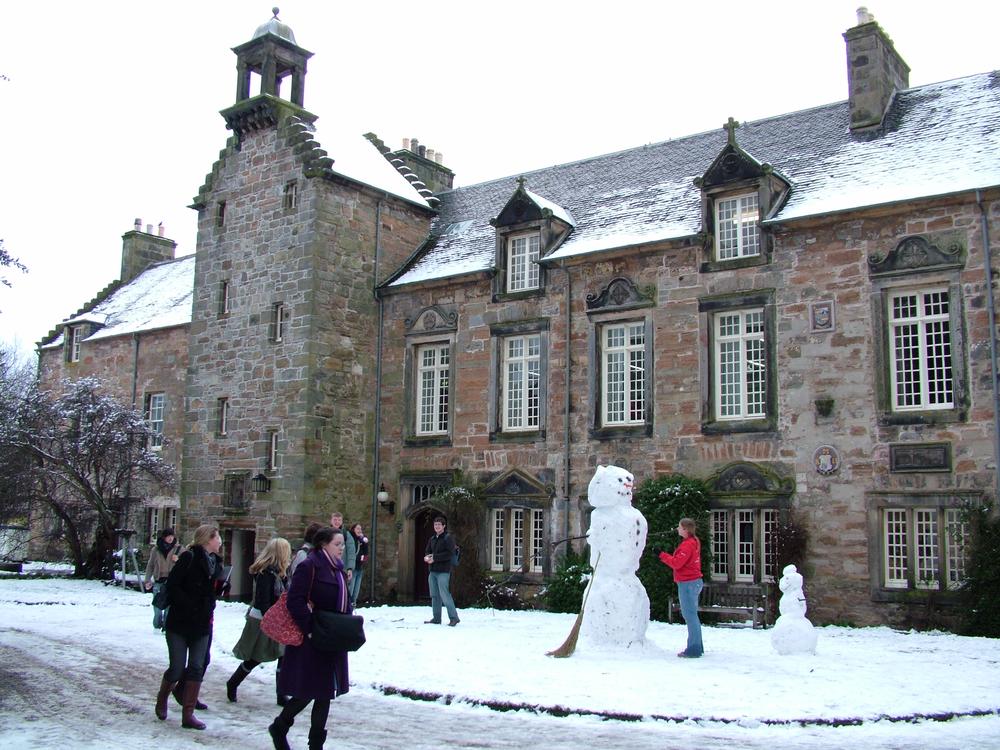 The University of St Andrews is located on the east coast of Scotland, 50 miles north of Edinburgh, in the mediaeval town of St Andrews. We enjoy a breathtaking position, surrounded by rolling fields and wooded hills on one side, and the North Sea on the other. Our beautiful beaches are to be enjoyed both in summer and winter time and were made famous in the opening sequence of the film 'Chariots of Fire'. We are also famous for being the 'Home of Golf'. Our climate is fairly mild with less rainfall than the western parts of the country but St Andrews is prone to strong winds blowing in off the North Sea. There are up to 18 hours of daylight in the summer and in winter there are long dark evenings, crisp frosts and occasional snow flurries.




Town and Gown
Ranked amongst the UK's top 10 universities, St Andrews has around 7,700 students, 6,000 of which are undergraduates. One-third of our students are from overseas, from over 120 countries, and we pride ourselves on our cosmopolitan feel. The population of th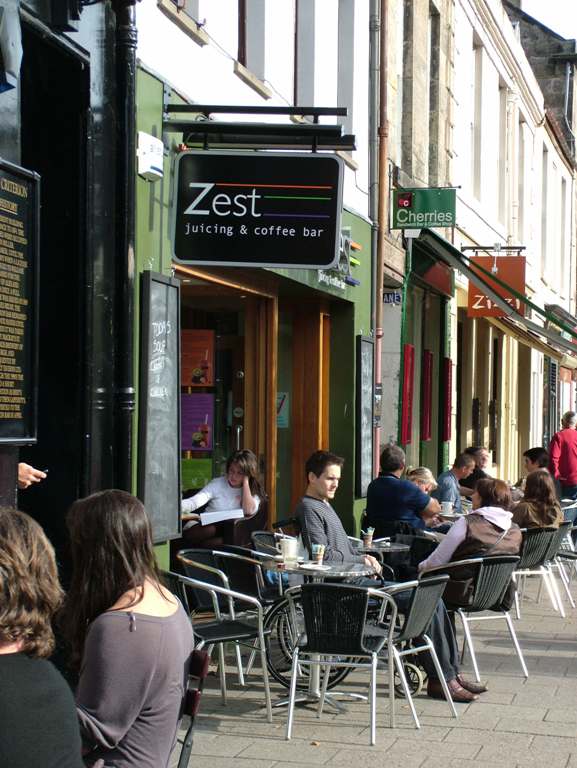 e town of St Andrews is around 20,000 including the students, so we are a very close-knit community. The town of St Andrews is approximately three miles wide with University buildings interspersed throughout. The town really is our campus and students walk almost everywhere, passing shops, cafes, pubs, and supermarkets on their way to class. St Andrews' students have consistently ranked us in the top 3 in the National Student Satisfaction Survey of UK universities for the past six years.
'Despite being one of Europe's leading research institutions, the third oldest in the English speaking world and, of course, far and away the best university in the world, St Andrews still has that uncanny knack of feeling like home'.
HRH Prince William, Duke of Cambridge, University of St Andrews Graduate, 2005.
Academics
Semester dates:
Semester 1

- mid-September to mid-December

Semester 2

- late January to end-May
Study abroad students attending the University of St Andrews can choose to study in three of our four faculties: Arts, Divinity and Science. Non-graduating students cannot study in the Faculty of Medicine.
Within each faculty, academic subjects are grouped into Schools. Please see the list of our Schools on our website. Admission to our International Study Abroad Programme is by faculty so prospective students should research the Schools of interest and apply to the faculty which most suits their requirements.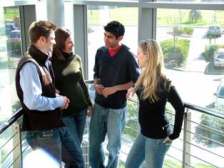 As an International student, the way the courses are structured at St Andrews may be completely different from what you are used to. St Andrews calculates semester or full year loads by credits, and not by the number of modules (specific courses) students take. It is normal for students to take only two or three different modules in a semester. However, modules at St Andrews will be heavier in terms of expected workload and you will undertake your own unsupervised independent study outside of lectures and tutorials. This allows students to research their subjects in greater depth and develops their analytical and problem-solving skills.
Students take 60 St Andrews credits per semester or 120 credits per academic year. Modules at first and second-year level (1000 & 2000) are known as 'sub-honours' while modules at third and fourth-year level (3000 & 4000) are known as 'Honours'. Study abroad students can take a combination of modules across the three faculties provided the timetables do not clash.
The St Andrews Undergraduate Course Catalogue gives prospective students information about each module including credit value, semester availability, timetable, method of assessment and a summary of the content.
Students may be interested in our Study Abroad Themes which bring together modules from several subject areas and which offer our visiting students the opportunity to make connections across disciplines. The themes for 2013-14 are: 'Scotland', 'Sustainability', 'Travel and Exploration', Science for Arts Majors' and 'Unique to St Andrews'.
Students should check with their home institution for further information about the conversion of St Andrews credits and grades.
Accommodation
Study abroad students are guaranteed accommodation in University managed residences provided applicants apply for housing before the published deadlines.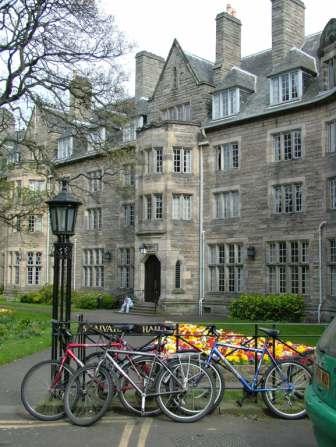 We have ten halls of residence, all co-ed, throughout St Andrews and offer two types of rooms:
Standard

Accommodation - shared bedroom with shared bathroom facilities

En-Suite

- single bedroom with private bathroom facilities
Some of our residences are Catered (with a meal plan) while others are Self-Catered (with no meal plan). Students will eat all of their meals in their Residence dining room which gives them a great opportunity to make friends with their fellow residents.
Each Hall of Residence has its own unique character and further information can be found on our Student Accommodation pages.
Clubs & Societies
St Andrews is a small town so it doesn't offer the same type of nightlife a big city might, however the university more than makes up for that with student creativity and events.
The Students' Union puts on events throughout the year, from live gigs to comedy nights and the famous Friday Night Bop! (This is a dance that you will either go to once and never return or attend too many times to count!) With over 140 societies, students are bound to find something to get involved in from the Fine Food & Dining Society, to the Photography Society, the German Society to the Harry Potter Society! For a full list of societies check the Students' Union web pages. There is also a student radio station (STAR FM) and a student newspaper (The Saint), both of whom welcome contributions from study abroad students.
St Andrews is also home to a large number of events that are put on by different groups throughout the year including many balls, charity fashion shows, debates, drama productions, concerts and arts festivals and students meet in the numerous pubs, bars and cafés to socialise with friends. Remember also to take part in some of the famous traditions which are unique to St Andrews such as the Academic Family, Raisin Weekend, the May Dip and the Pier Walk.

Sports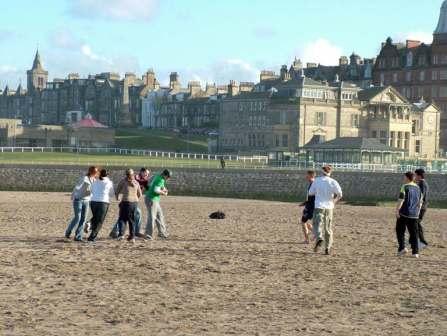 There are many opportunities for study abroad students to participate in one of the 100+ sports teams and 50+ sports clubs at St Andrews, including: fencing, kite surfing, football, water polo, rugby, rowing, riding, martial arts and Ultimate Frisbee. Of course we have our world-famous golf courses too (seven in total in the vicinity of St Andrews) and students pay a much reduced rate to play them. For a full list of our sports clubs please visit our Athletic Union web pages.
Student Experience
You should also view photographs and profiles on our

Student Experience

web page as part of your research.
Application
Entrance Requirements:
Entrance to the University of St Andrews is highly competitive and our entrance requirements reflect this.
Applicants are expected to have a strong overall average grade with a

GPA of 3.2

or more on a 4.0 scale.
This is simply a guideline and your entire record and reference will be considered in reaching a decision.
English Language Proficiency:
Applicants whose first language is not English must demonstrate evidence of English language proficiency at the time of application. Our minimum requirements and the types of proficiency tests we accept are listed on our English Language Teaching web pages.
How to Apply:
Further information about how to apply to St Andrews, including the supporting documents required and our online application form, can be found on the Collaborations & Study Abroad web page.
**Please check with your institution's study abroad office to check their application procedures.

Application Windows and Deadlines:
15 February - 15
A
pril
– First semester and Academic Year entry
1 September - 31 Octo
ber
– Second Semester entry


Visas
International students who are studying in the UK for longer than six months will require a Tier 4 General visa. International students who are studying in the UK for less than six months and who are 'non-visa nationals' can enter the UK as a Student Visitor.
Further information can be obtained from the UK Border Agency (UKBA).
Travel and Transport
Since St Andrews is small, students will find that they can walk everywhere. There are also good bus services which loop the town and many students buy a second-hand bicycle.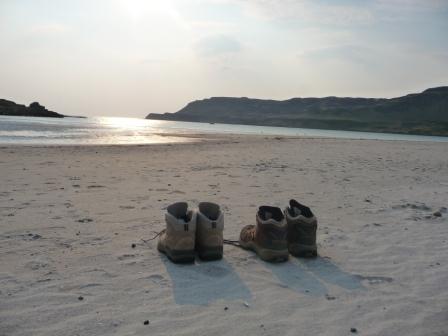 St Andrews has access to excellent road and rail links which means that many study abroad students have the opportunity to travel throughout Scotland, the rest of the UK, and Europe at low cost. Our nearest international airport is in Edinburgh and students can take advantage of the low-cost airlines to travel to mainland Europe, with Paris and Amsterdam less than two hour's flight away!





Orientation
Students who arrive in September will take part in Orientation Week events along with all of the new entrant students. Students who arrive in late January for second semester will be invited to join in with a specific Study Abroad Orientation over two days. Both orientations enable students to find their way around St Andrews, meet Academic Advisors, join clubs and societies, learn about the differences between our teaching systems and make new friends.
Contact
If you require further information, please contact the Collaborations & Study Abroad Office at St Andrews.
Email: studyabroad@st-andrews.ac.uk
Note: Fall Semester Exams are scheduled in mid-late January
THE ACADEMIC PROGRAM
Distinguished for its research as well as for its high-quality teaching, St. Andrews attracts students from schools, colleges and universities all over the world. The University offers its 5,400 undergraduates a wide range of subjects in Arts, Social Sciences, Physical, Biological and Medical Sciences, and Theology. St. Andrews combines an excellent academic research reputation with a system of teaching in which all students have full access to the professors who teach their courses. Courses reflect the Scottish education system, broader-based than the English and closer to the American system. Students' progress is monitored at individual and class level, with small group teaching reinforced by classwork, tests, essays, lab work (for scientists) and examinations. All students receive academic advising at the start of each session in September, choosing several courses or modules from a wide range of subjects.
Faculty of Arts: *Ancient History, *Applied Economics, Arabic, *Art History, *Classical Studies, *Classics, *Economics, **English, *French, *Financial Economics, *Geography, *German, *Greek, Hebrew, *History, Integrated Information Technology, *International Relations, Italian, Latin, Linguistics, *Management, *Mathematics, *Medieval History, Middle East Studies, *Modern History, Modern Languages, *Philosophy, **Psychology, *Russian, *Scottish History, Scottish Studies, *Social Anthropology, *Spanish, *Statistics, *Theological Studies
Faculty of Divinity: *Biblical Studies, *Divinity, *New Testament, *Old Testament, *Practical Theology and Christian Ethics, *Theology
Faculty of Science: *Animal Biology, *Applied Economics, *Applied Mathematics, *Astrophysics, *Behavioral and Environmental Biology, *Biochemistry, *Biology, *Cell Biology and Pathology, *Chemistry, *Computer Science, *Economics, *Environmental Biology, *Evolutionary and Environmental Biology, Experimental Pathology, *Financial Economics, *Geography, Geoscience, *Human Biology, Internet Computing, Laser Physics and Optoelectronics, Linguistics, Logic and Philosophy of Science, *Management, *Management Science, *Marine and Environmental Biology, *Mathematics, Medical Science, *Microbiology, Microelectronics and Photonics, Neuroscience, Pharmacology, *Physics and Electronics, *Physics and Astronomy, Physiology, *Plant and Environmental Biology, **Psychology, *Pure Mathematics, *Statistics, *Theoretical Physics, Zoology
Departments with an "*" received either a 4 or 5 out of 5 in the Research Assessment Exercise conducted in 2001 by the Higher Education Funding Council for England. Departments with "**" received a 5*. Rankings depend on how much of the research work is judged to reach national or international levels of excellence. Students are encouraged to consider applying to departments with 4, 5 or 5* rankings.
Program website: http://www.st-andrews.ac.uk/.
COURSE LOAD
A student studies toward a degree are structured in terms of modules, each of which is assigned a credit value, for example, First or 1000 level modules might be worth 20 credits. Each module is a self-contained unit of teaching, learning and assessment. For the majority of modules, the teaching takes place in one 12-week teaching block, usually broken by a reading week, and in most cases followed by an examination. A student's performance in the examination, together with grades for pieces of work submitted during the module, determines whether he or she passes the assignment for the module and, therefore, whether he or she is awarded the credits attached to it. Thus, a student who passes the module will have gained both credits, reflecting the work load of the module and a grade, reflecting the quality of work. Normally a full-time student takes modules worth 120 credits during each year, i.e. 60 credits in each semester. Cornell Abroad participants must maintain a full course load during their period of study abroad. A full course load at the University of St. Andrews is two to four courses per semester for a total of 60 credits per semester. It is the responsibility of prospective participants to arrange with their major advisor at Cornell before departure and through communication at the time of course selection that an appropriate amount of Cornell credit will be awarded as equivalent to the work done at St. Andrews.
GRADING
St Andrew's uses the following grading system: First Honours = 17-20, 2I Honours = 14-16, 2ii Honours = 11-13, Third Honours = 8-10, Pass = 5-7, Fail = 1-4. As on all Cornell programs, grades are recorded on the Cornell transcript but are not calculated in the cumulative grade point average.
HEALTH NOTES
Immunization for group C meningococcus and for mumps is recommended by UK health authorities.

Get Connected with the University of St Andrews:


Dates / Deadlines:
Dates / Deadlines:
Term

Year

App Deadline

Decision Date

Approx. Start

Approx. End

Academic Year

2018-2019

03/01/2018 **

Rolling Admission

TBA

TBA

Fall

2018

03/01/2018 **

Rolling Admission

TBA

TBA

Spring

2019

10/01/2018 **

Rolling Admission

TBA

TBA


** Programs may fill long before their final deadline. * Recommendation--For SPRING: APPLY in MAY to study abroad the following spring. For FALL/YEAR: APPLY in DECEMBER. Late applications may be accepted, but colleges typically need time to process your approval.